0
items in
cart
Latest News
New engine mounts for Fiesta
Wed 05 September 2018
The latest addition to our product range and fresh out of our development workshop is the right hand engine mount and torque link for the Fiesta. It is suitable for ALL 4 cylinder petrol models. The transmission mount is currently in development so watch this space for further updates.
---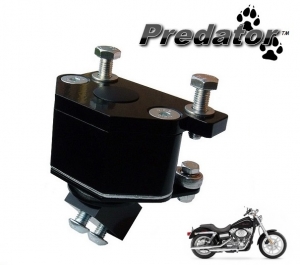 Introducing the new "Predator" front engine mount for the Harley Davidson Dyna Glide
Wed 01 January 2014
The Harley Davidson Dyna Glide models built between 1991 and 2011 have been renowned for having problems with the front engine mount. As engine displacement has increased and tyres have become better this has put more load on the engine mounting system on the bike. Also stability issues have been attributed to the design of the engine mount system which has led to many awkward looking add on parts being developed for the aftermarket. This is the first ever ground up redesign of the engine mount system to improve performace and durability. Vibra-Technics have developed this unique engine mount solution for the Twin Cam Dynas with the Evolution engine version being released later in 2014.
---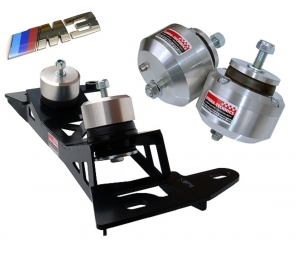 At last, a complete engine and transmission mounting kit for the BMW E46 M3
Thu 28 February 2013
Designed specifically for motorsport applications with our uncompromising approach to innovative design, performance and quality. The new transmission mount will perfectly compliment our engine mount kit which has already proved a great success with racing teams throughout the world.
---
---